The 2020 Jonathan Brock QC Memorial Essay Prize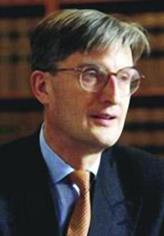 Jonathan Brock QC 1952 – 2007
The London Common Law & Commercial Bar Association established in 2014 the Jonathan Brock QC Memorial Essay Prize in honour of our past chairman Jonathan Brock QC who tragically died in July 2007 just short of his 55th birthday. Jonny, as he was known to his many friends, was a well-known and widely-liked character at the Bar and an excellent trial advocate. He was always a strong supporter of young talent making this competition particularly pertinent. The Essay Prize was set up with the active and continuing support of his widow Lindsey Brock, as a mark of respect and affection and in place of the annual Brock Memorial Lectures, and we are delighted to promote this Competition for the fifth year.
The 2020 Competition
The competition is open to:
Current members of the LCLCBA who were called to the Bar of England & Wales in the year 2012 or later and
persons in pupillage at any time during the currency of the 2020 Competition – July 2020 to the closing date below – in any set that has a current LCLCBA member.
Please note: entrants are required to certify that they qualify for the Competition. It is the responsibility of anyone seeking to compete to ascertain – before submission –  that they have paid their own annual subscription for this year or that any payment for this year made by their chambers included a payment on their behalf or, for pupils, that their pupillage qualifies. If in doubt then please check using the email address below.
Joining the Association is simple – see under "About Us" or click here – and costs a mere £15 per annum for individual membership.
The authors of the selected winning essay and the selected runner up will each receive a substantial cash prize, funded by the Association, namely:
the 2020 Jonathan Brock QC Memorial Prize Essay – £2,000
the runner up – £1,000.
The topic is:
Are our laws on freedom of speech fit for purpose in the age of "cancel culture"?
Entries must be
no more than 3,000 words including any footnotes (the use of which is not encouraged)
in Times Roman 12pt font, 1.5 line-spacing
paginated
accompanied, on an otherwise empty page at the end, by the entrant's:

declaration that he or she is qualified to take part
full name
chambers name, address and telephone number
personal contact email
year of call and
if entering as a pupil, dates and set of qualifying pupillage and the name and chambers and email addresses of the relevant pupil supervisor

attached in Word or equivalent format readable in Word (NB not PDF), to an email headed "Jonathan Brock QC Memorial Essay Prize 2020" and sent to this address:

[email protected]

 and
received by the closing date for entries – 12 noon GMT on 1 December 2020. It is the responsibility of entrants to ensure that any intended email entry is actually and successfully sent by the deadline. Use of a "received receipt" function is advised.
It would be helpful if those interested in submitting an entry would send an email expressing such interest to the address in numbered paragraph 5 above, with that same heading, as soon as practicable. Such an email does not engage any commitment to put in an essay, and nor is it a pre-condition of entry. That same address and heading can be used to check that a prospective entrant qualifies for the Competition.
The submitted essays will be judged by a panel appointed by the Committee of the Association and the decision of such panel shall in all respects be final. The Association reserves the right, in the unlikely event that entries are not of sufficient quality, to award only one or no Prize.
The selected winning entry – the Jonathan Brock QC Memorial Prize Essay 2020 – and the selected runner up will be announced at our 2020 AGM.
Prize-winning essays will be published on the Association's web site.